Hello,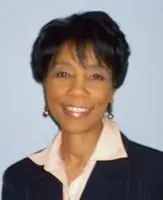 I am Dr. Mary Perdue, a certified Christian Therapist, holding a Doctor of Philosophy degree in Christian Counseling from The Missouri Christian Bible College and Seminary. I also hold a Bachelor of Arts degree and a Master of Science degree from the University of Pittsburgh. I am a member of the Pittsburgh Coalition of Christian Counselors. I also serve on the board of directors of Sister/sista Ministries, a ministry that exists to mentor and encourage women ministers.
With counseling as my gift, my calling, and my passion, it is my privilege to work with individuals, couples, and families to help them through life's difficult times, find purpose, and enjoy a more fulfilling and prosperous life.
I welcome the opportunity to serve you.


"Beloved, I wish above all things that you may prosper and be in health,
even as your soul prospers". 3 John 1:2 KJV